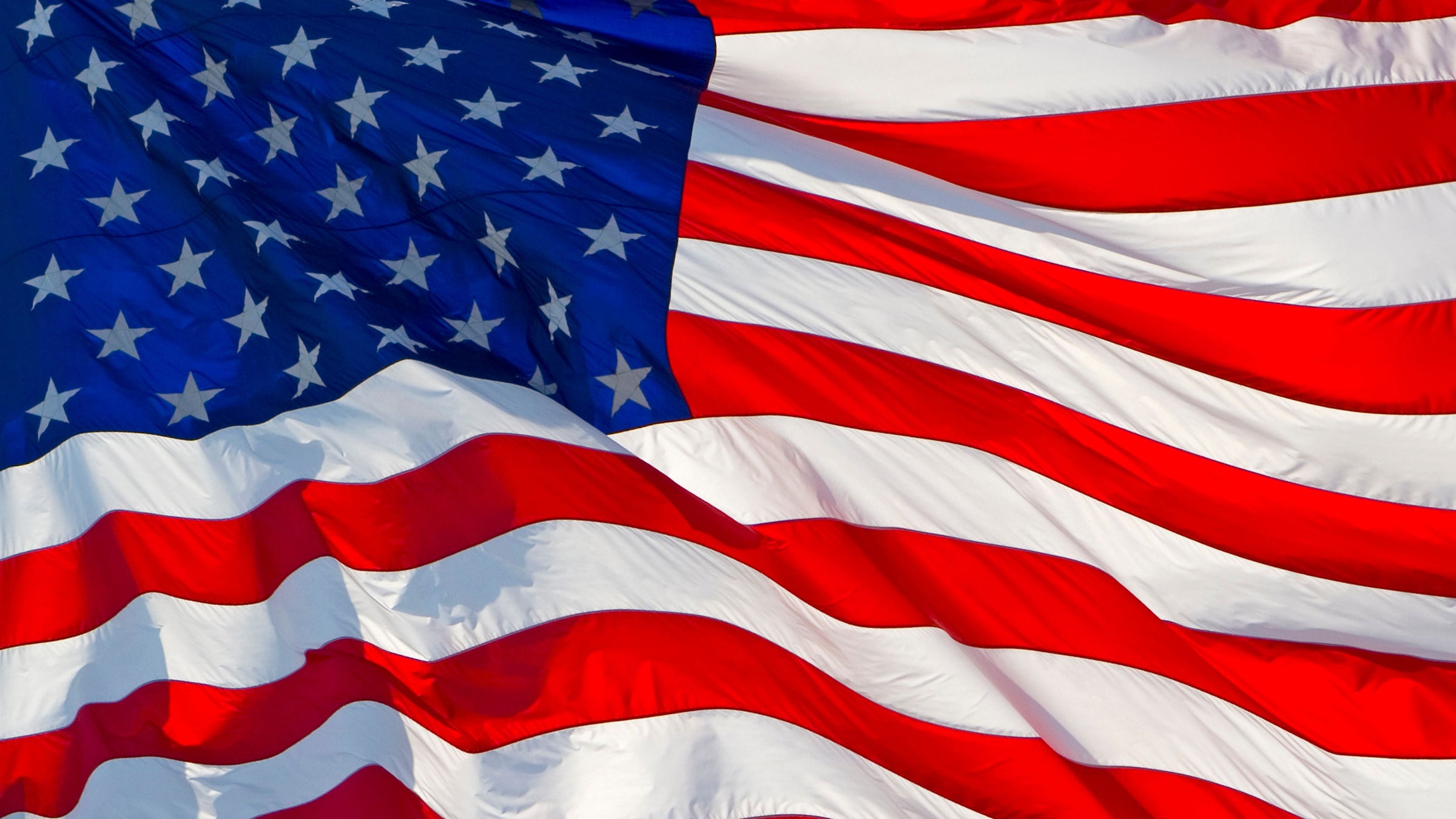 7 products
Our most popular and versatile outdoor American flag. USA Flag Co. nylon American flags offer the optimum combination of elegance and durability for every purpose. The 100% nylon material provides a rich, lustrous appearance. Our Made in the USA flags are durable and long lasting due to the materials superior strength-to-weight ratio, and will fly in the slightest breeze.
These American flags have individually embroidered or sewn stars. Stripes are carefully and precisely sewn together with a special thread using a lock stitch for longevity.
Finished with strong, polyester canvas headings and spurred brass grommets for sizes up to 6'x10'. Larger American flag sizes have roped headings with galvanized metal thimbles. The result is a beautiful American flag that will be flown with pride year after year.